Brief Introduction to Prof. Dr. Yong Du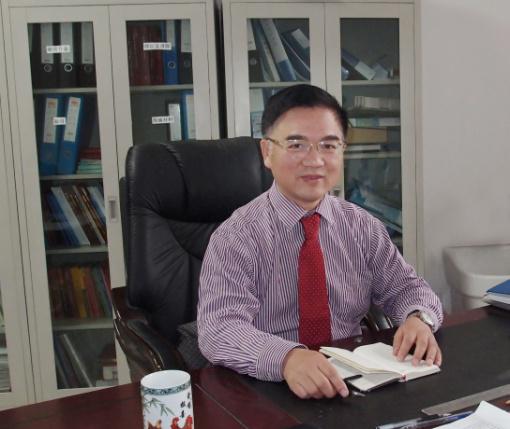 Dr. Yong Du, Male, born on Nov. 27, 1964. He is the Chinese director of the Sino-German cooperation group "Microstructure", vice director of State Key Lab of Powder Metallurgy of Central South University, and vice director of Science Center for Phase Diagram & Materials Design and Manufacture, Central South University (CSU). He was selected to be National Outstanding Youth of National Natural Science Foundation of China in 2004, Cheung Kong Chair Professorship of Ministry of Education of China in 2006, group leader of Innovative Team of Cheung Kong Scholars and Innovative Research Team Develop Plan, Ministry of Education of China in 2005, Group leader of Innovative Research Team of National Natural Science Foundation of China in 2007. Currently, he is associate Editor of CALPHAD, associate Editor of Journal of Phase Equilibria and Diffusion, Advisory Board of International Journal of Materials Research (formerly Z. Metallkd.), and Editorial member for Vacuum, Inter. J. Mining and Metallurgy and Acta Metall. Sinica.
He received Ph.D degree from CSU in 1992. From August 1993 to January 2003, Dr. Yong Du worked in Tokyo Institute of Technology, University of Barcelona, University of Clausthal of Germany, University of Vienna, and University of Wisconsin-Madison as an invited researcher, research scientist, postdoctoral, and Alexander von Humboldt research fellow. His research fields include thermodynamics, phase diagram, diffusion, microstructure characterization, phase field method, and structure-property correlation of light alloys, cemented carbides, hard-coating, nuclear materials, and energy materials.
So far he has been awarded one First Class Prize of Hunan Provincial Natural Science, one Third Class Prize of National Natural Science, one best paper prize of APDIC (Alloy Phase Diagram International committee). He has published 710 papers with about 10000 SCI citation in 40 well-known international journals, such as Chem. Mater., Acta Mater., Phys. Rev. B, Scripta Mater., Surface Coating and Technology, J. Am. Ceram. Soc., Metall. Mater. Trans. A, Applied Physics Letter, and CALPHAD. He holds two patents in China.
Contacting address:
Professor Yong Du                                          
State Key Lab of Powder Metallurgy                        
Central South University
Changsha, Hunan, 410083
P. R. China    
Tel:  +86-(0)731-888 36213 (Office);
Fax:  +86-(0)731-887 10855  
Mobile: 13974962527
E-mail:   yong-du@csu.edu.cn
             Homepage: Http://imdpm.csu.edu.cn  
Honor and award 
•Member of Alloy Phase Diagram International Committee
•APDIC best paper 2007, Alloy Phase Diagram International Committee
•First award of Natural Science of Hunan Province, 2010
•Third award of National Natural Science Foundation of China, 1993.
•Director of Sino-German Cooperation Group "Microstructure" (NSFC+DFG)
•Vice Director, State Key Lab of Powder Metallurgy, Central South University (CSU)
•Director of Institute for Materials Microstructure, CSU
•Associate Editor of CALPHAD
•Associate Editor of J. Phase Equili. Diff.
•Advisory Board of Int. J. Mater. Res.
•Editorial Board Member of Vacuum
•Editorial Board Member of J. Mining & Metall.B
 
All States of University Education   
1980~1984: Department of Materials Science and Engneering, 
Central South University of Technology, Bachelor degree 
1984~1987: Department of Materials Science and Engneering, 
Central South University of Technology, Master Degree 
1989~1992: Department of Materials Science and Engneering, 
Central South University of Technology, Ph.D Degree 
Professional Background 
Oct, 1993 ~ Oct, 1994: Tokyo Institute of Technology, Japan, Researcher 
Nov, 1994 ~ Oct, 1995: University of Barcelona, Spain, Invited Scientist 
Nov, 1995 ~ Dec, 1996: Alexander von Humboldt Research fellow 
Jan, 1997 ~ Dec, 2000: University of Vienna, Austria, Postdoctoral 
Dec, 2000 ~ Jan, 2003: University of Wisconsin-Madison, USA, Research Scientist 
Jan, 2003 ~ Present: Central South University, China, Full Professor 


Academic Position: 
Academic position
(I) Associate Editor of CALPHAD
(II) Advisory board member of Int. J. Mater. Res
(III) Associate Editor of J. Phase Equilib. Diffus
(IV) Member of Editorial Committee of Acta Metallurgica Sinica
(V) Member of Alloy Phase Diagram International Committee